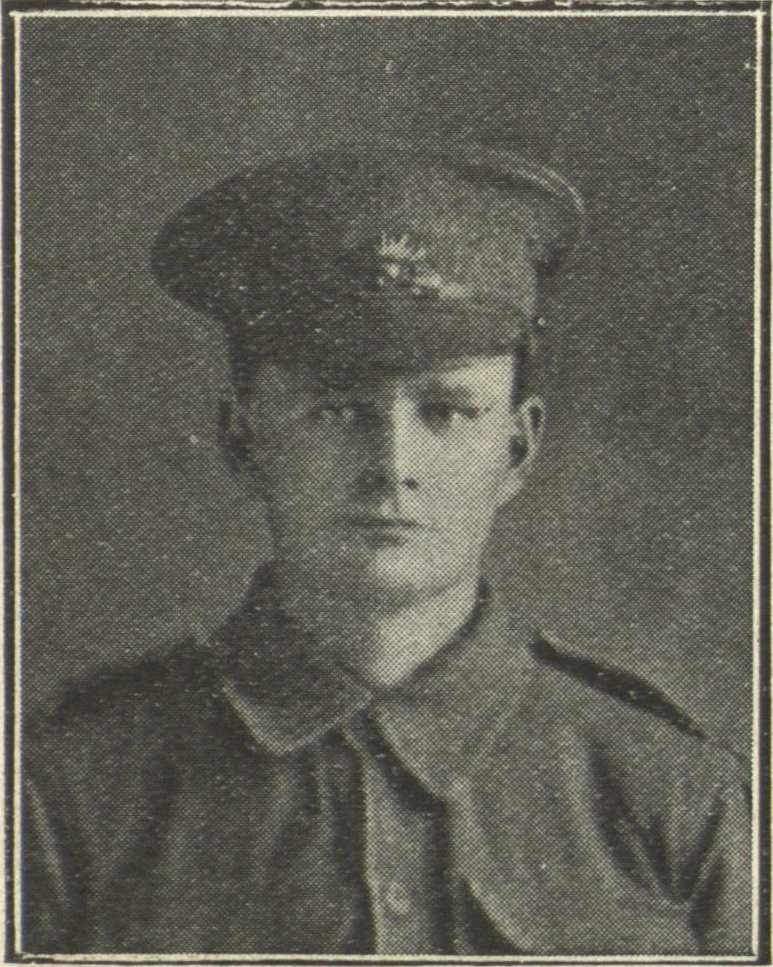 Private Horace Lawn was born in Goulburn New South Wales on the 15 November 1896 to Edward and Mary Lawn, and enlisted in World War One on the 18 August 1915 with the 5 Infantry Brigade, 19 Infantry Battalion, 6 Reinforcements with the service number 2892. He was single, 22 years of age and employed as a striker, which was an assistant to a blacksmith. He was the brother to Herbert (service number 1978) and Alfred (service number 3341). The family lived at "Avoca", Harold Street, North Parramatta and were Roman Catholics. On the 2 November 1915 he embarked from Sydney on board HMAT "Euripides" with the 19 Infantry Battalion, 6 Reinforcements. He was taken on strength in Katoomba before joining the British Expeditionary Force in Alexandria, Egypt for France in March 1916. On the 26 July that year he suffered gunshot wounds to his hand, which resulted in his transfer back to England to recover, and by September 1917 he was discharged being deemed medically unfit for service. [1]
After the end of World War One, on the 17 May 1919, Horace reenlisted. His new service number was 85801 and he embarked for active service abroad with the Special Service Australian Imperial Force (A.I.F) 10 days' later, disembarking in England. A month later on the 28 August he was sent back to Australia per "Kanowna", and in November was discharged and his enlistment terminated.
On the 21 September 1942, Horace enlisted again to serve during World War Two. He was assigned to the 20 Australian Garrison Battalion, and his service number was now 436630. At the time he was 2 months short of his 47 birthday, a retired lineman and married to Kathleen Elizabeth Lawn (nee Leedon) whom he had married in Parramatta in 1919. His address at the time of his enlistment was 8 Helen Street Westmead. By the 27 Feb 1943 Horace was suffering from vascular degeneration and was discharged being medically unfit for service not occasioned by his own default. [2]
A few months after his discharge Horace wrote to the local Parramatta newspaper The Cumberland Argus stating:
"Sir, As a soldier in the last war, with four years' service, and being discharged medically unfit after six months' active service in the present war, I wish to endorse Alderman Musto's remarks regarding the work of the Parramatta council in providing comforts both in Australia and abroad. Myself and other Parramatta soldiers appreciated the gifts we received from time to time while on active service. I am stating this on account of the unjust criticism given to Alderman Musto in the 'Argus' of May 5."
(The criticism to which our correspondent refers was in a letter from the secretary of the Parramatta-Macarthur sub-branch of the [Returned Soldiers' and Sailors' and Airmen's Imperial League of Australia ] R.S.S. A.I.L.A. – Editor) [3]
In 1973 at the age of 78 Horace passed away, having serving throughout his military career with the 5 Infantry Brigade 19 Infantry Battalion, the Special Service Australian Imperial Force (A.I.F), and the 20 Australian Garrison Battalion.

Caroline Finlay, Regional Studies Facilitator, Parramatta Heritage Centre, City of Parramatta, 2020
References:
[1] National Archives of Australia. (2020). Lawn, Horace John Joseph. Retrieved from https://recordsearch.naa.gov.au/SearchNRetrieve/Interface/SearchScreens/BasicSearch.aspx
[2] National Archives of Australia. (2020). Lawn, Horace John Joseph. Retrieved from https://recordsearch.naa.gov.au/SearchNRetrieve/Interface/SearchScreens/BasicSearch.aspx
[2] Unjust criticism: Support for Musto. (1943, May 12). The Cumberland Argus and Fruitgrowers Advocate, p. 1. Retrieved from http://nla.gov.au/nla.news-article106131779