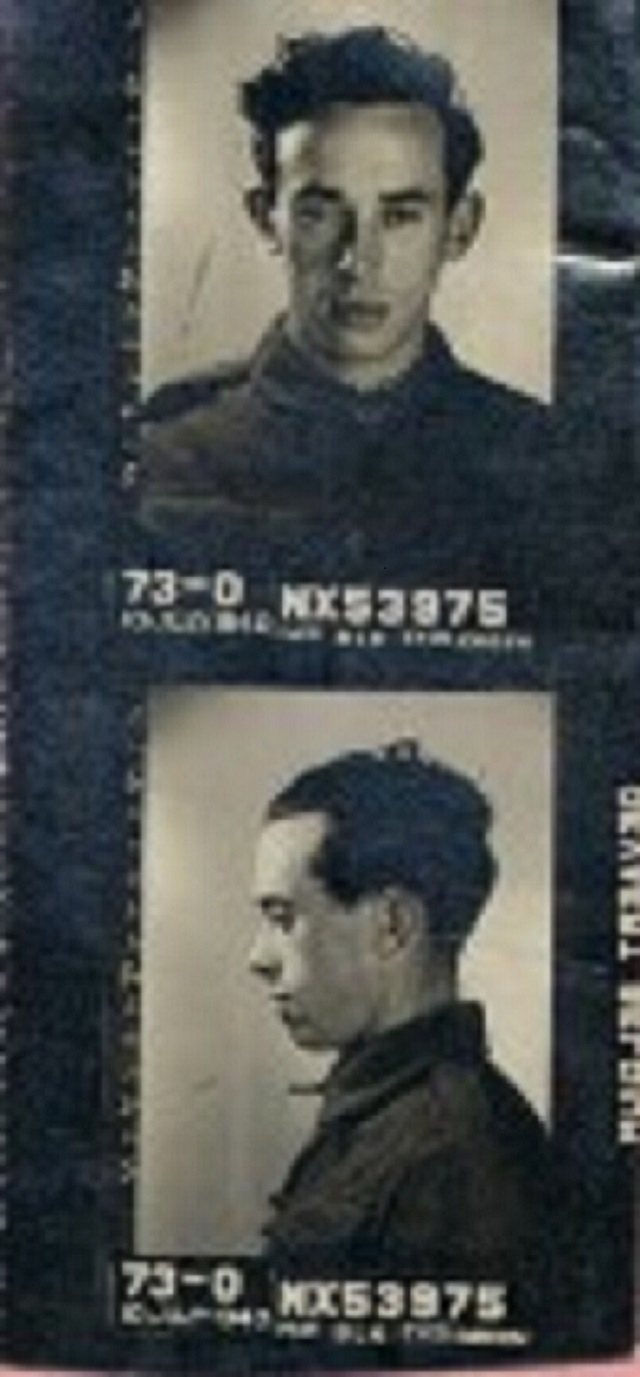 Bombardier Robert Arthur Douglas Marsh was born in Parramatta on the 13 October 1919 to Claude and Jennie Marsh. He was his parents' youngest son, and at the time of his enlistment in Parramatta in the Australian Army on the 10 July 1940, he named his mother Jennie, who was living at 78 Pennant Hills Road Parramatta, as his next of kin. [1]
Prior to enlisting in the Australian Army Robert had trained as a day boy at the Lancer Barracks, and then joined the 30 Battalion Black Watch Militia Forces on the 22 June 1936 for a period of one year. [2] He also worked as a fibrolite worker at the James Hardie Company at Camellia, and was engaged to Kat Steele a resident of Parramatta. [3]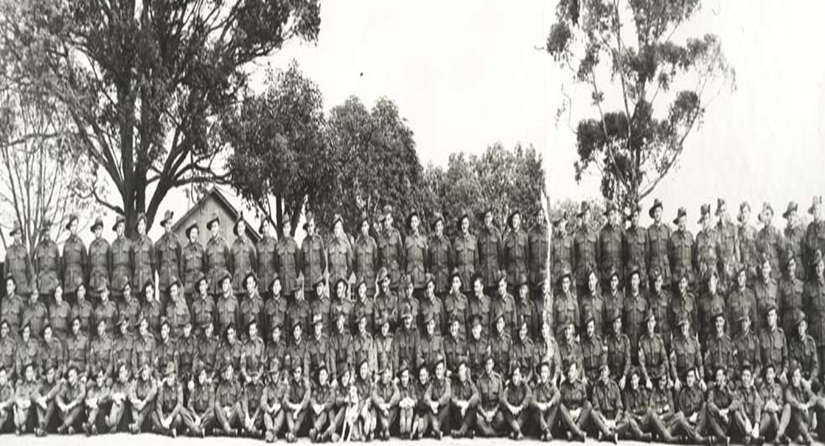 Second row third from the right Bombardier Robert Marsh 17 Anti-Tank Battery, 1941. Source: George Hill, Lost Lives the Second World War and the islands of New Guinea
After his enlistment in July with the service number NX53975, Robert was appointed Acting Corporal on the 3 August 1940, which reverted back to Private shortly after, but was then promoted to Corporal also known as Bombardier on the 21 July 1941.
After being posted to several military bases around New South Wales including Wallgrove, Bathurst and Ingleburn, Robert was transferred to the 17 Anti-Tank Battery on the 12 August 1941. He disembarked with the 17 Anti-Tank Battery from the SS Zealandia in Rabaul, Papua New Guinea, on the 3 October 1941. The SS Zealandia served as a troopship for the Australian military in both World War One and Two. Within a few weeks, Robert was admitted to a military hospital in Rabaul for pneumonia, but rejoined his unit on the 21 November 1941. Whilst Robert was en route from Rabaul to the capital of Papua New Guinea, Port Moresby, he was reported missing. It was later confirmed that Robert had died from malaria on the 2 April 1942. [4] Robert was buried at the Rabaul Bita Paka War Cemetery, Papua New Guinea. His name is also located at panel 19 in the Commemorative Area at the Australian War Memorial. [5]

Caroline Finlay, Regional Studies Facilitator, Parramatta Heritage Centre, City of Parramatta, 2020
References:
[1] Australian Government Department of Veterans' Affairs. (2020). DVA's Nominal Rolls. Retrieved from https://nominal-rolls.dva.gov.au/veteran?id=171237&c=WW2
[2] National Archives of Australia. (2020). Marsh, Robert Arthur Douglas. Retrieved from https://recordsearch.naa.gov.au/SearchNRetrieve/Interface/SearchScreens/BasicSearch.aspx
[3] Roll of Honour. (1942, April 25). The Cumberland Argus and Fruitgrowers Advocate, p. 18. Retrieved from http://nla.gov.au/nla.news-article17805768
[4] National Archives of Australia. (2020). Marsh, Robert Arthur Douglas. Retrieved from https://recordsearch.naa.gov.au/SearchNRetrieve/Interface/SearchScreens/BasicSearch.aspx
[5] Australian War Memorial. (2020). Robert Arthur Marsh. Retrieved from https://www.awm.gov.au/collection/R1683203