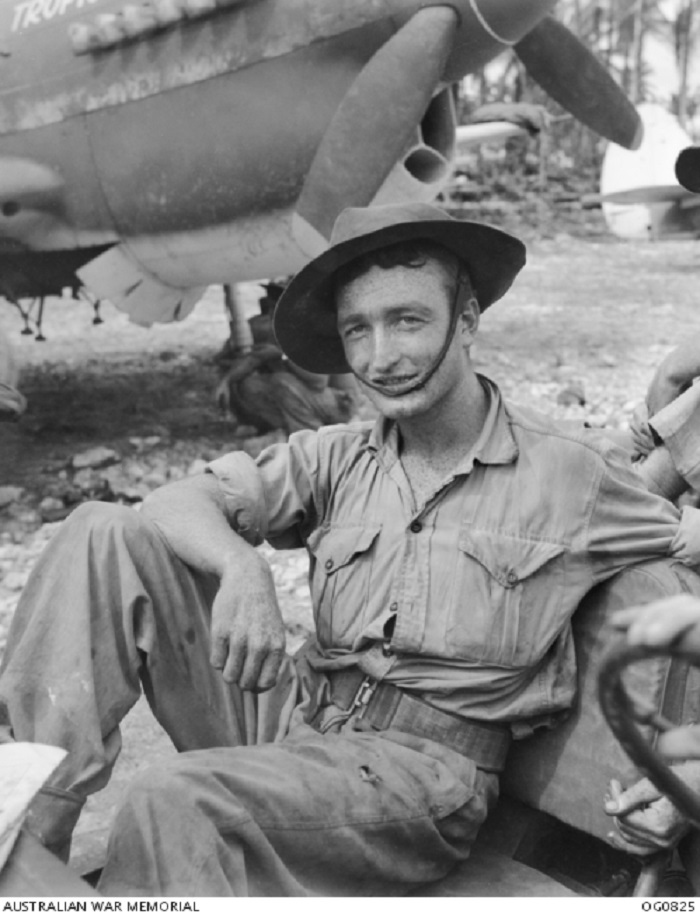 Corporal William Thomas Watts was born in Forbes on the 29 October 1920, and enlisted in the Royal Australian Air Force (RAAF) in Parramatta on the 2 June 1940. William was living at 101 Church Street Parramatta at the time with his father Thomas Watts whom he listed as his next of kin. William was trained as a Fitter by the RAAF and conducted his engineering training at the No. 1 Engineering School Royal Australian Air Force Showgrounds in Ascot Vale NSW with the service number 15423. Prior to enlisting William had been working at the Locomotive Workshops in Eveleigh for the NSW Department of Railways. [1]
William was promoted to Corporal on the 1 August 1943, and on the 3 September 1941 he was transferred to the No. 1 Air Observer School in Cootamundra, NSW. He was transferred again on the 1 August 1943 to the No. 76 Kittyhawk Squadron RAAF. It was with the No. 76 Squadron that he took part in the Allied operations in the Admiralty Islands around New Guinea in 1944. The Admiralty Islands are a group of 18 islands to the north of New Guinea, and the 76, 77 and 79 Squadrons were selected to garrison the Japanese occupied Admiralty Islands for 90 days from February 1944. [2] This was part of a campaign known as the Admiralty Islands campaign, and resulted in an Allied victory on the 18 May 1944.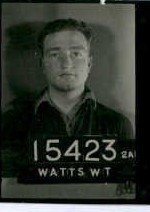 William Thomas Watts. Source: National Archives of Australia
William was posted at the RAAF 2 Personnel Training Depot at Bradfield Park NSW, now known as Lindfield, at the time of his discharge on the 11 December 1945. He received the service medal the Pacific Star which was received by British and Commonwealth personnel who served in the Pacific between 8 December 1941 and 2 September 1945. [3] He also received the War Medal 1939–1945 for his military service.
| | |
| --- | --- |
| William married Ruth Verlie Briscombe in Sydney in 1945, and worked initially as a boilermaker's assistant and then as a plumber in the decades following World War Two. [4] He died on the 25 October 2003 and is buried at the Palmdale Lawn Cemetery and Memorial Park in Palmdale, Central Coast Council, NSW. |   |

Caroline Finlay, Regional Studies Facilitator, Parramatta Heritage Centre, City of Parramatta, 2020
References:
[1] National Archives of Australia. (2020). Watts, William Thomas. Retrieved from https://recordsearch.naa.gov.au/SearchNRetrieve/Interface/SearchScreens/BasicSearch.aspx
[2] Wikipedia Contributors. (2019). No. 76 Squadron RAAF.  In Wikipedia, the free Encyclopaedia. Retrieved from https://en.wikipedia.org/wiki/No._76_Squadron_RAAF
[3] Australian War Memorial. (2020). Pacific Star. Retrieved from https://www.awm.gov.au/learn/memorial-boxes/4/object-list/pacific-star
[4] Ancestry.com. Australia, Electoral Rolls, 1903-1980 [database on-line]. Provo, UT, USA: Ancestry.com Operations, Inc., 2010.
Lisa
That's my grandad! He was a magnificent human.