3D scanning initiative in collaboration with Macquarie University
Council is proud to partner with Macquarie University to share Parramatta's material culture with Australia and the world. 
Explore this ever increasing array of material culture on the Pedestal 3D platform here. 
Over several years, Macquarie University has developed and led the use of 3D imaging technology for learning and teaching, research and museum needs. Macquarie University now have a range of 3D imaging technology and software including laser scanners, structured light scanners, cameras and photogrammetry setups to enable digitisation of almost anything in 3D. They also developed the Pedestal 3D platform for learning and teaching that is now a leading platform in higher education and museums. Council uses this platform to display 3D images on this website.
Michael Rampe, Senior Learning Designer, Faculty of Arts, Macquarie University, is a pioneer of 3D image technology, and founder of Pedestal 3D, working collaboratively with Council on this initiative to 3D scan cultural material in Council's collection.  Creating a simulated workplace environment for students by engaging real world digitisation needs of clients, the students act as the digitisation team, working through scanning techniques and procedures under the supervision of Michael.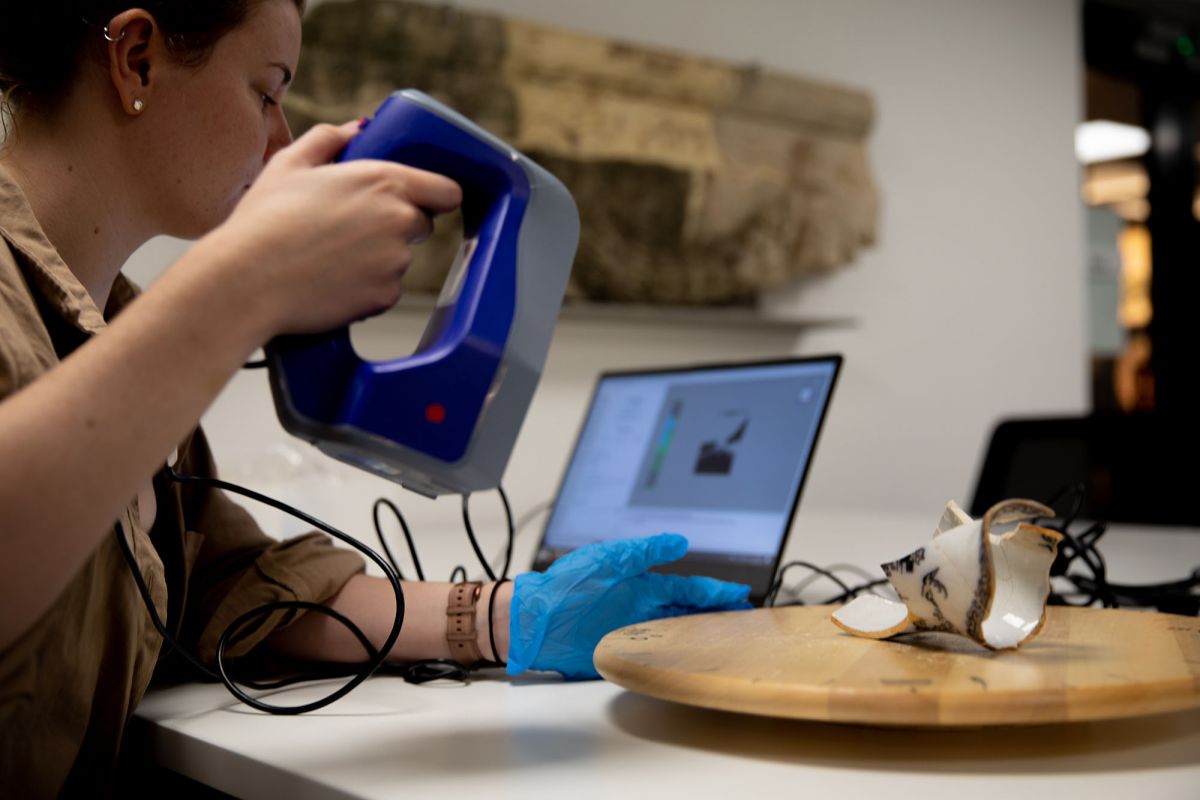 This collaborative initiative commenced toward the end of 2020 with Macquarie University interns, Louis Anderson, Zachary Hale and Charles Boyd, under the guidance of Michael Rampe, developing their skills in 3D scanning processes using a selection of ten objects from Council's cultural collection as models. These interns will assist Michael Rampe in teaching and guiding other students as we continue this initiative into 2021. This partnership has, and will continue to ensure our cultural collections are digitised, thus preserving them and making them more accessible to a wider audience.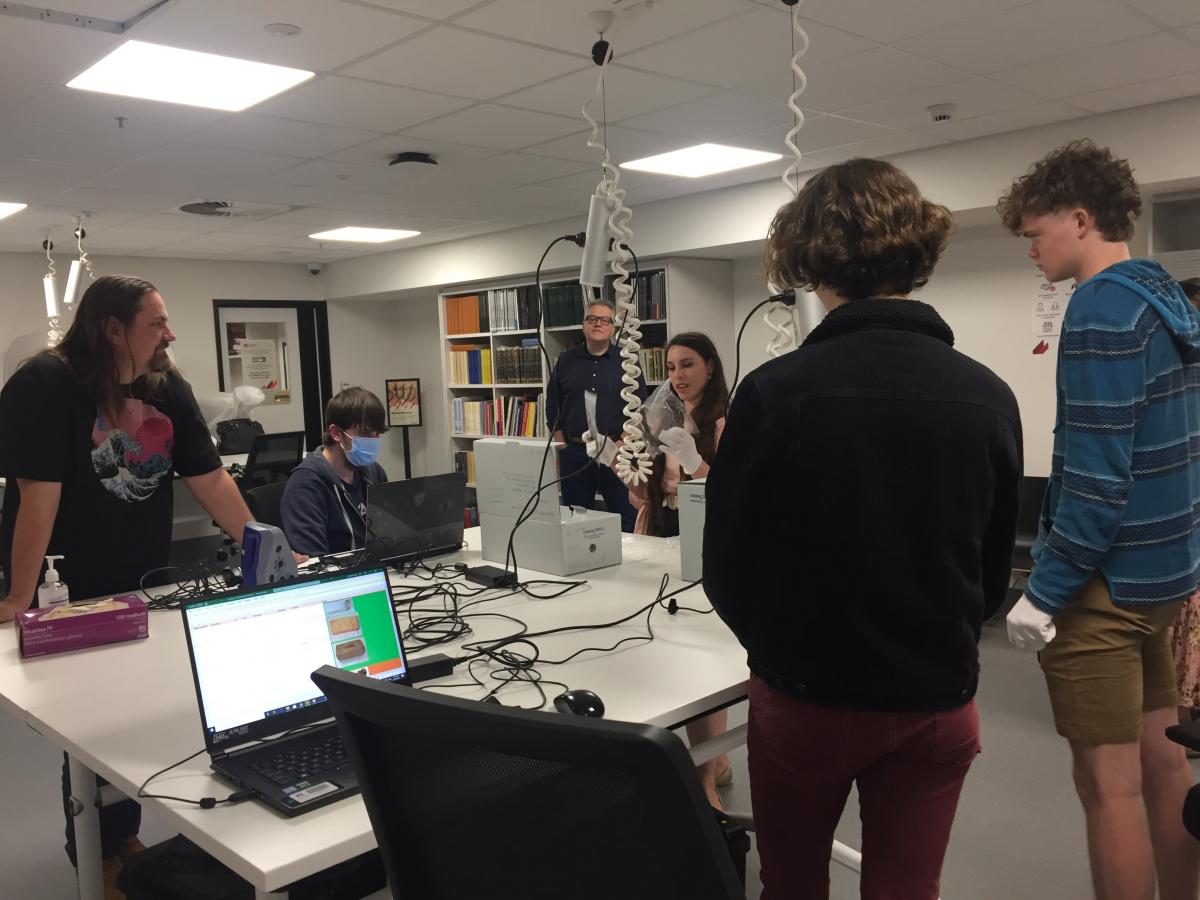 After the success of the initial training with the interns, another 30 objects have been selected for 3D scanning; now there are sixteen student interns being trained in this technology. This page, together with the Pedestal 3D platform presenting the 3D images, will progressively develop as further objects are scanned by Macquarie University students and curated by Council's Research and Collection Services team.
3D scanning pilot project - July 2019
Council engaged a company called Hi-Tech Metrology to undertake a 3D scanning pilot project in 2019. This collaborative project between the Parramatta Heritage and Visitor Information Centre and Council's Future City provided for emerging technology to promote and preserve a selection of objects from Council's cultural collections, along with objects from three heritage partners across the City. The images relating to this 2019 pilot project are hosted on the Pedestal 3D platform and the curated stories can be accessed here.