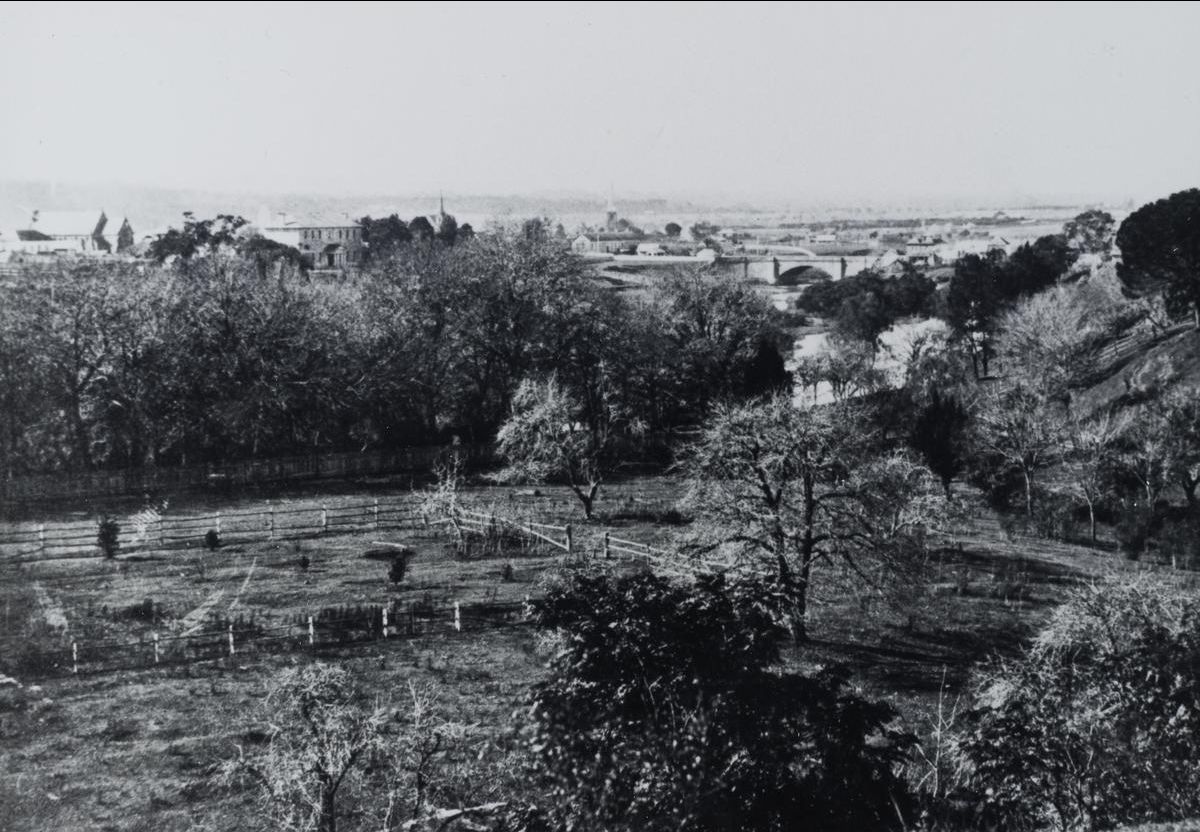 From 1919 to 1953 Willow Grove was operated as a private hospital.
The Victorian Italianate house was registered as a private hospital known as "Estella" when a Mrs E.E. Davidson, a matron and midwife purchased the property in 1919.1 This was the same year the world-wide pandemic of influenza struck Sydney and Parramatta. The hospital was licensed as a "medical, surgical, and lying-in" facility with a capacity of 'not more than fourteen medical, surgical and lying-in cases in six wards". When Estella Private Hospital opened there were 129 private 'lying-in' (or maternity) hospitals recorded in Sydney in 1920. The majority were run by trained midwives forming a private maternity hospital system in New South Wales. The Private Hospital Act of 1908 made provision for annual licencing and regular inspection of hospitals to improve standards for midwifery care and the gradual elimination of untrained staff among the hard work of the Australasian Trained Nurses Association.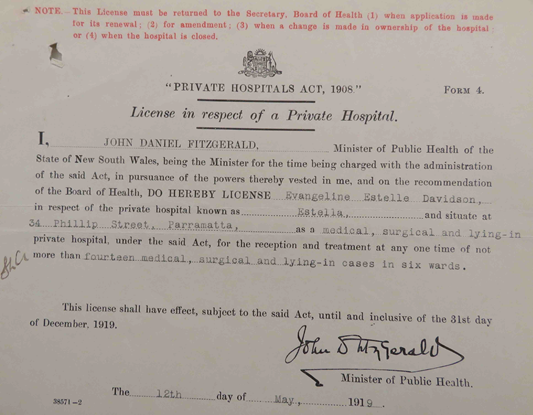 The convention of 'lying-in' was the name given to the medical practise where a pregnant woman would be hospitalised for a period of bed rest before and after the birth of the child.
It was customary to announce the birth of a child in the local newspaper and there are many notices published in local newspapers mentioning the place of the event as Estella Private Hospital or Sister Davidson's Private Hospital, Parramatta. Grateful patients sometimes publicly thanked those associated with a successful medical outcome.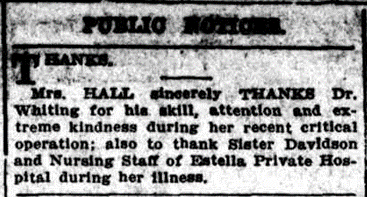 After four and a half years of operation the hospital, Davidson sold the premises to nursing sister May Victoria West on 23 July 1923. Sister West announced that the hospital was now to be known as Westcourt.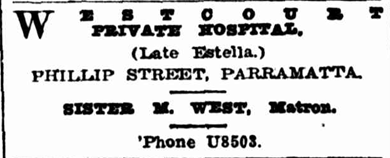 May Victoria West retained ownership of the property for twenty-six years until August 1949, however in October 1925 she leased the property to that Sister Amy Agnes Allen and Sister (Elvira) Maud Lowe as a private hospital with the new name of Aloha. One of the clauses within the lease agreement stipulated that the building was restricted to use as a private hospital.
Maude Lowe had passed her ATNA (Australasian Trained Nurses Association) general nursing examinations in June 1921 and was training at Parramatta District Hospital at that time.  Amy Agnes Allen had completed her general nursing accreditation in December 1918 had passed her examination in Obstetric Nursing while a trainee at St John's Nursing Home, Young, NSW, prior to moving to Parramatta to continue her training at the district hospital.
It seems that the hospital did not continue under the management of nurses Lowe and Allen for very long as in 1927 the lease of the building was taken over by sisters, Hannah Florence McLachlan and Mary McLachlan.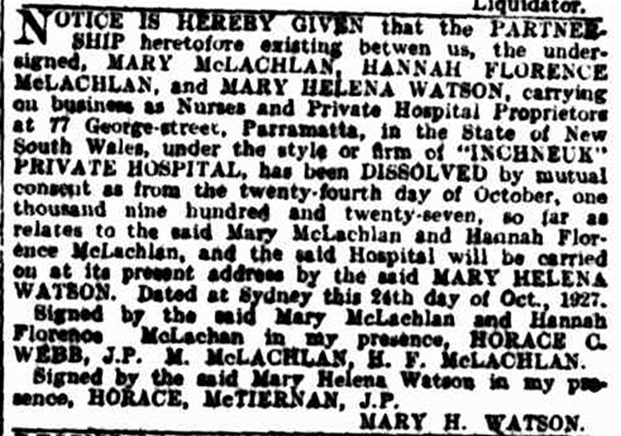 The sisters had previously operated Inchneuk Private Hospital on the corner of Smith Street and George Street, Parramatta in partnership with Mary Helena Watson. Watson continued to operate Inchneuk and the sisters commenced management of Aloha in Willow Grove.
Hannah McLachlan undertook her nursing training at Lister Private Hospital in Lithgow, NSW and her sister Mary in the Goulburn District and became registered nurses on 31 January 1927.

 Anne Tsang & Emma Stockburn,  City of Parramatta,  2022
References:
Kass, T. (2020). History of Willow Grove 34 Phillip Street, Parramatta. [Lidcombe NSW.]
A Patent. (1899, September 27). Leader. p. 6. https://trove.nla.gov.au/newspaper/article/252159287
Adcock, W. et al & the N.S.W. Midwives Association (1984). With courage and devotion: a history of midwifery in New South Wales. Marrickville, N.S.W.: Southwood Press.
Thanks. (1920, January 10). The Cumberland Argus and Fruitgrowers Advocate. p. 14. https://trove.nla.gov.au/newspaper/article/103254299
ATNA. (1921, June 25). Sydney Morning Herald, p. 15. Retrieved on 8/02/2022 from https://trove.nla.gov.au/newspaper/article/15930119
ATNA Examinations. (1918, December 19). Sydney Morning Herald, p. 8. Retrieved on 8/02/2022 from https://trove.nla.gov.au/newspaper/article/15816305
ATNA. (1923, December 1). Sydney Morning Herald, p. 14. Retrieved on 8/02.2022 from https://trove.nla.gov.au/newspaper/article/16106237
Public Notices. (1927, November 4). Sydney Morning Herald, p. 1. Retrieved on 8/02/2022 from https://trove.nla.gov.au/newspaper/article/16416107
State Records and Archives of NSW: Nurses Index 1926-1954