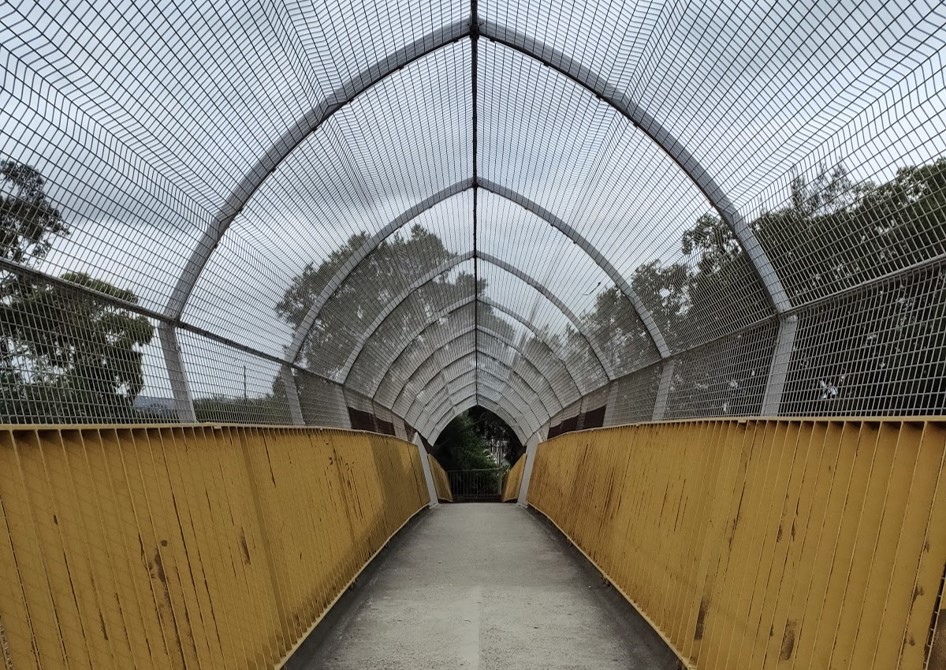 The suburb of Auburn is bounded by the Western Motorway in the north, Silverwater Road, Parramatta Road, the drain, Olympic Drive, Percy Street, Cockthorpe Road, Water Street, Graham Street, Mount Auburn Road and Park Road in the east, Princes Road East, the suburb of Regents Park and the water supply pipeline in the south, and the Duck River in the west.[1]
On 12 May 2016, under the Local Government (City of Parramatta and Cumberland) Proclamation 2016 announced by the Minister for Local Government, a marginal area of the suburb of Auburn NSW was transferred to the City of Parramatta Council and now forms part of the Rosehill Ward. You can read our brief history of Auburn here.[2] The majority of Auburn belongs to Cumberland City Council and is split between the Regents Park Ward and South Granville Ward.[3]
The following table looks at how these streets now in the City of Parramatta received their names.
Name

 

Origin & Meaning

 

Source

Junction Street

 

Possibly a descriptive name as a junction is defined as a point where two or more things are joined. Junction Street is where Duck River and Duck Creek meet.

 

De Rozzoli, O. Fariola & Gibbs, Shallard & Co. (1894). Plan of the Newington Estate,... property of John Wetherill Esq 

Melton Street footbridge

 

A concrete footbridge that leads to Melton Street South, Auburn. Melton Street may be named after the neighbouring Melton Hotel.

 

Wayne, Michael. (2013, February 5). The Melton hotel - Auburn, NSW. 

Silverwater Road (A6)

 

Previous name: Sutherland Street, Sutherland Road. 

Siverwater Road replaced the previous street and was renamed in line with the construction of the Silverwater Bridge (opened 10 November 1962). Named after directional suburb that is Silverwater

 

Perrin, Edmund & Kass, Terry. (2008). Silverwater, Dictionary of Sydney

Wikipedia (2020). Silverwater Bridge

Stubbs Street

 

Originally part of the Newington Estate. Street names appear to be named based on a theme with words starting with 'S'. This includes neighbouring streets: Short Street, Skarratt Street, Suttor Street, Sutherland Street (now Silverwater Road), 

 

De Rozzoli, O. Fariola & Gibbs, Shallard & Co. (1894). Plan of the Newington Estate,... property of John Wetherill Esq 

Stubbs Street overpass

 

Built in the early 1980s as an overbridge to carry traffic and pedestrians on Stubbs Street over the freeway (now Western Motorway M4)

 

F4 - Western freeway and Western region road programme. (1984, March). Main roads, 48(1), p. 4

Western Motorway

 

Constructed during the 1960s, this motorway (also known as the M4) stretches across 51.5km from Homebush to Penrith

 

Wikipedia (2021) M4 motorway (Sydney) 

Anne Tsang, Research Assistant and Neera Sahni, Research Services Leader,  Parramatta Heritage Centre, City of Parramatta, 2021.
Disclaimer: we have tried our best to provide a reason behind how these public roads and streets in Auburn listed got their names but should there be any discrepancies or if you can help us fill in the gaps, please contact us using our online enquiries form. 
References
.id consulting & City of Parramatta. (n.d.) Silverwater : about the profile area. In

City of Parramatta : Community profile

. Retrieved from

https://profile.id.com.au/parramatta/about?WebID=290

Tsang, Anne (2020). Auburn - a brief history. Retrieved from

https://historyandheritage.cityofparramatta.nsw.gov.au/research-topics/suburbs/auburn-brief-history

 

Cumberland City Council (2021). About your local Ward. Retrieved from

https://www.cumberland.nsw.gov.au/about-your-local-ward