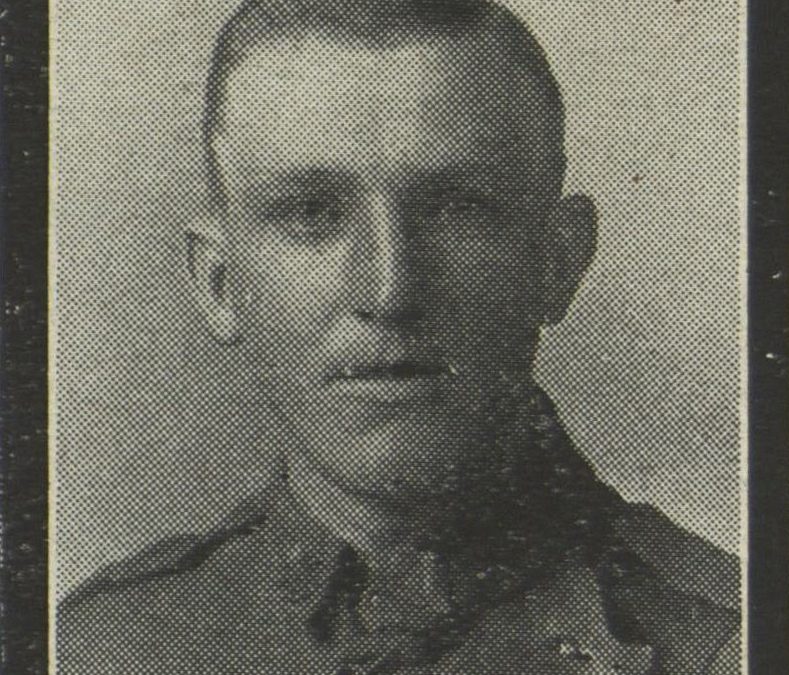 Driver (later Gunner) Robert 'Les' Leslie Dick Moxham is the second son of the late State Minister Thomas Robert Moxham (Member of the NSW Legislative Assembly) and Mary Agnes Somers. Born in 1892, he lived at Sorrell Street, Parramatta, New South Wales. He was not married when he joined the Australian Imperial Force at the age of 24. A grazier prior to enlisting, he embarked from Melbourne aboard the HMAT Shropshire (A9) on 11 May 1917. On 19 July, he marched into Reserve Brigade Australian Artillery at Larkhill, England. By 17 October, he proceeded overseas to France. 10 days later on 26 October, he was taken on strength from the 4 Division Artillery and transferred to the 10 Field Artillery Brigade and posted to 38 Battery. On 11 March 1918, at his own request he changed his substantive rank reverting from driver to Gunner.
On 3 July 1918 during an attack on Hamel, at Blangy-Tronville near Villers-Bretonneux, France, around 2 o'clock in the early mornings of 4 July, while on duty at the guns, Les was fatally wounded when he was hit in the face by a piece of shell while in action. He later died at the 5 Casualty Clearing Station, France, aged 26. He is buried in Crouy British Cemetery Crouy-Sur-Somme, France.
His death was reported in the Cumberland Argus on 20 July 1918, page 10 – 'Death of Gunner Leslie Moxham: a brave son of Parramatta'.

Naga Durga Devi Kona, Volunteer Research Assistant, Parramatta Council Heritage Centre, 2017
References