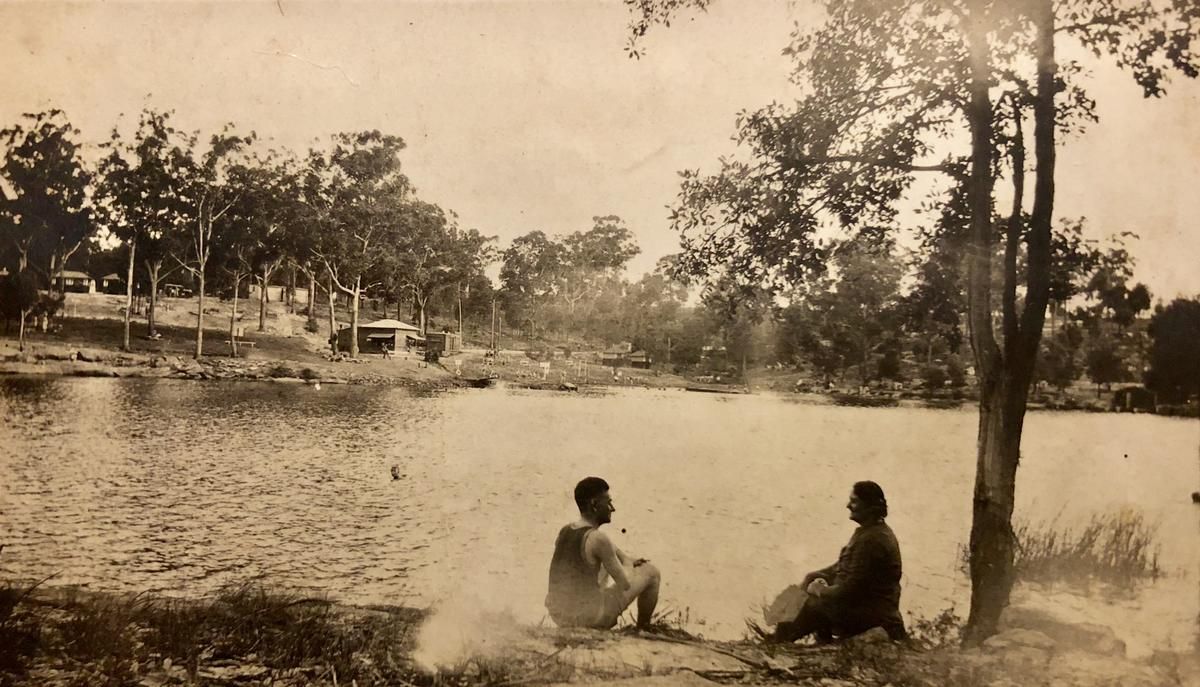 Dharug Land
Lake Parramatta Reserve sits on Country traditionally cared for by Aboriginal people of the Dharug language group. You are always welcome to the reserve and it is asked that you acknowledge indigenous cultural values particularly having respect for Country. Some relics of Aboriginal occupation exist on site today in the form of remnant shelters, hand-stencils, flaking scars and midden deposits.
Lake Parramatta
Lake Parramatta is a heritage-listed man-made reservoir and a recreational area located in North Parramatta, City of Parramatta, in the Western Sydney region of New South Wales, Australia. The masonry arch-walled dam across Hunts Creek was completed in 1856 to supply water for domestic purposes; and was operational until 1909. The dam has since been decommissioned and the lake and the surrounding nature reserve are a popular recreational area.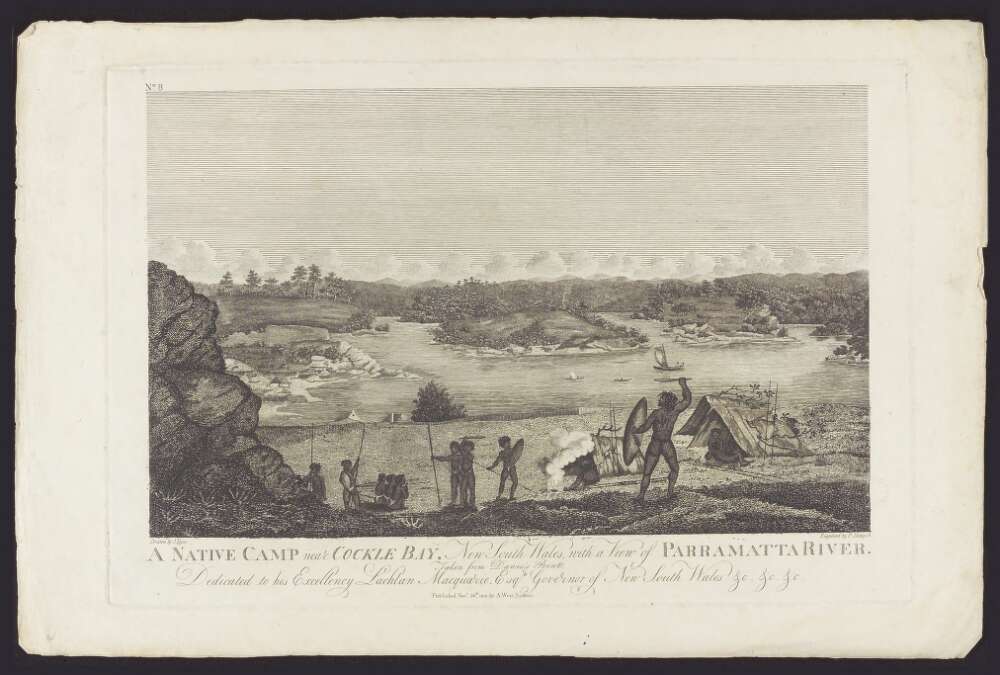 1790's: The first land grant was given to James Ruse in 1782. In the area that includes Lake Parramatta it was Richard Partiridge. He was given his first grant, on the 15th Sept 1796. For 60 acres, at Northern Boundary Farm. Peter Smith was given his land grant on the 1st May 1797, of 50 acres Field of Mars. It is believed they did not settle in the area.
1818: Governor Macquarie ordered that a dam be built across Parramatta River. The dam was called the Town Dam and is at the end of Marsden St. the Dam held about 30 million gallons of water (136 kl) which was delivered to houses and factories by privately operated water carts.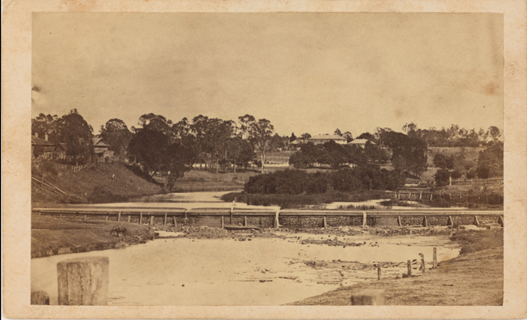 An illegal alcohol industry flourishes in the rugged Hunts Creek bushland, before generous rewards for dobbing in distillers make it too risky. In 1806 Joseph Holt had a still at the back of his property this is now part of Kings School.  He wrote in his diary "I had in plantation as many peaches as would make me 500 gallons of cider."
1825:  Darling Mills was established by John Raine, and it operated initially as a steam flour mill.  It was sold at auction to Horton James in 1833 who rented it to John Hamilton from 1838 and it continued as a flour mill.  John Hamilton also owned the Cumberland Steam Flour Mill which later became the Cumberland Woollen Mill. This is at the junction of Hunts Creek and Darling Mills Creek.
1826-1830 During this time the area surrounding the lake was used as a bushrangers hideout. This sparsely populated area, with its rugged bushland, attracts bushrangers. Jack Donohue (The Wild Colonial Boy), John MacNamara and William Underwood. They hid in caves near creeks at North Rocks, and robbed travelers on the roads until they were eventually arrested.
1832: Corporal David Nairn is granted 76 acres south of North Rocks Rd; including the western half of Seville Reserve.
1835 Joseph Seville is granted 50 acres south of Hunts Creek next to Windsor Rd. He names the creek after Samuel Hunt, his brother-in-law. 158 years later, Seville Reserve was named after him.
1856 A masonry arch-walled dam constructed on Hunts Creek forming the Lake Parramatta reservoir. Parramatta Dam remarkably holds the title of being the first large dam to be constructed in Australia; the first arch dam to be built in Australia; the only arch dam built of masonry blocks and Roman cement; one of two arch dams built by mathematical process in the world; the only ashlar* masonry arch dam built in Australia;  and the first of 13 arch dams built by Department of Public Works which received worldwide attention in 1909. In 1997 it was declared as a National Engineering Landmark.
1857 Illawong Drive was constructed. Of Aboriginal origin. Public road leads to Lake Parramatta. The word "Illawong" has been used as a place name in various parts of Australia. One possible meaning is "view of the water".
1859 Edwyn Henry Statham bought 300 acres from Thomas James, including the western half of Hunts Creek Reserve. He named the property Lambert Grove and established an orchard. He built a house near what is now the junction of Statham Ave and North Rocks Rd. Statham Ave began as the track he took to Parramatta.
1880s Bushland around the lake is protected and known as Hunts Creek Water Reserve.
1889-1915 After Edwyn Statham dies in 1887, his family subdivide Lambert Grove, selling off small acreages, as the Statham Estate.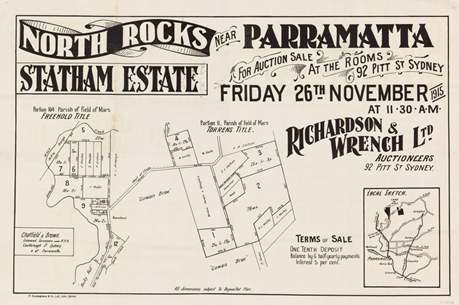 1898 To meet increasing demand for water, the dam Is raised 3.3m with the addition of a concrete rim.
1905 James Burns owns Rockcliff (224 North Rocks Rd); originally David Nairn's grant and Gowan Brae.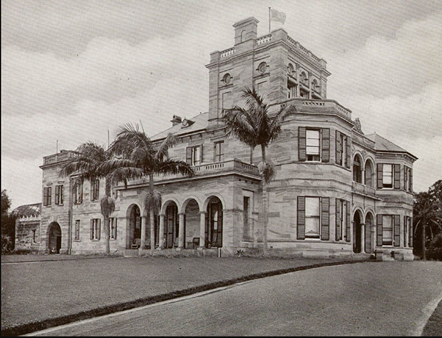 1909 Parramatta is connected to Sydney's water system, and the dam was no longer needed as a water supply. The Water Board consider harvesting the timber and subdividing and selling the land.
1923 James Burns dies, leaving part of his land to the Presbyterian Church. It later becomes The Kings School. This land use allowed much of the Bushland to be preserved, and it remains an important part of the bush corridor linking Lake Parramatta with Seville Reserve and Hunts Creek Reserve.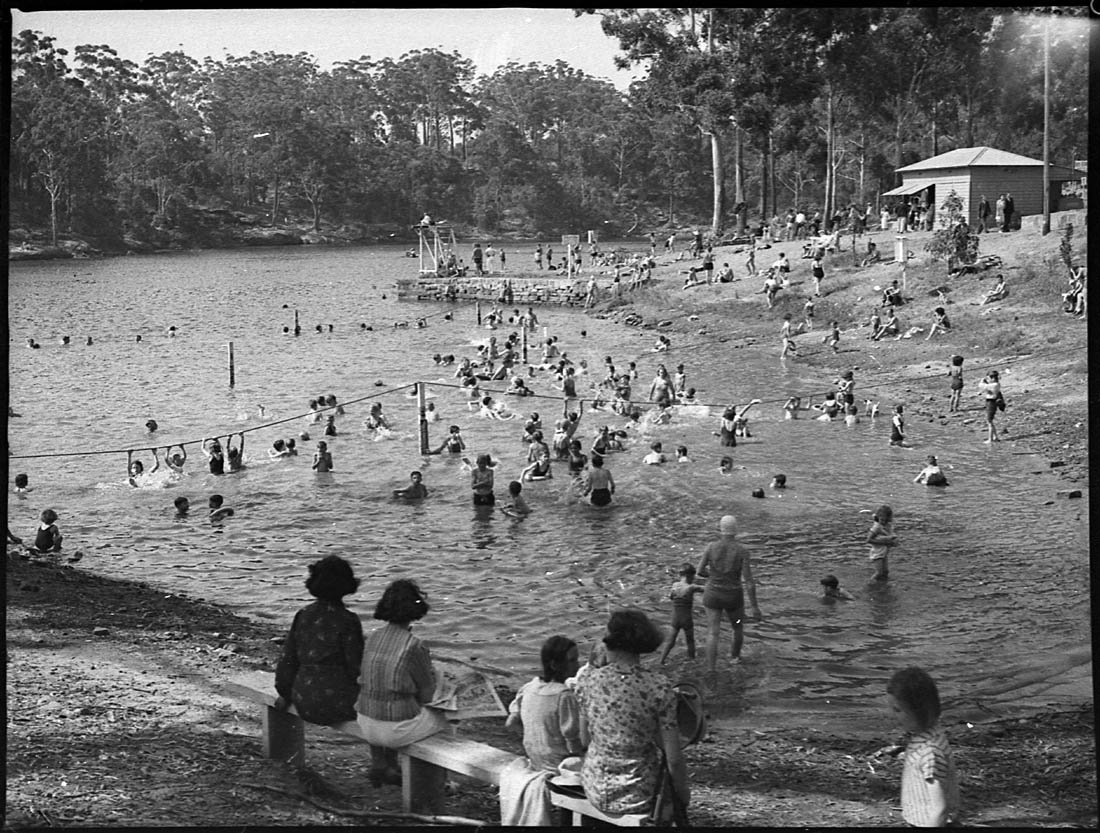 1927 Ownership of most of the land switches from Metropolitan Water and Sewage Board (1926) to the Crown. It is managed by Parramatta Council as a recreational area.
1937: Lake Parramatta Reserve transformed by Parramatta Council.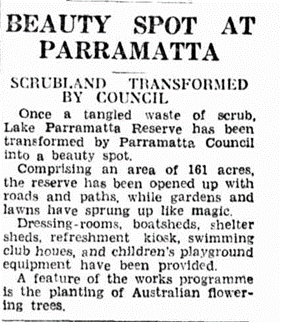 1940: Drought and water extraction cause the level to drop and most of the lake bed was exposed.
1943: Lake Parramatta is closed to swimming. Poor water quality and noise complaints from residents. There are still many who swim in the river despite the ban.
1951: The Cumberland Plan developed by the Cumberland County Council in Sydney in and adopted by the NSW Government included Lake Parramatta in a proposed green belt around Sydney to contain urban sprawl.
Around this time visitor numbers drop. Increased use of private cars allowed people to travel further. There are restrictions on water-based activities, and a declining condition of bushland and water.
1958: Following representations by the Wildlife Preservation Society, Parramatta City Council adopted as its objectives for the Reserve, "the preservation and restoration of the bushland area and the maintenance and development of the recreational area"
1960: Lake Parramatta Reserve (excluding the lake itself) was proclaimed a fauna sanctuary.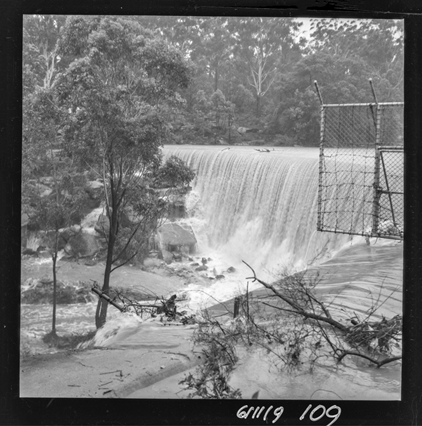 1964:  Restriction on urban development in Sydney's Green Belt - including most of Carlingford - are lifted, opening it up for urban development. Bushland in the Hunts Creek corridor will soon become an island in a sea of suburbia - cut off from other natural areas.
1972-1984: Baulkham Hills Shire Council discusses a proposal for a Flora and Fauna Reserve along Hunts Creek. The first section is acquired in 1964 and gradually added to until in 1976 when it reaches its present size of 36 ha.
Carlingford North Rocks Bushland Trust (CNRBT) forms and campaigns for protection of bushland in the Hunts Creek area.
1975-6: Sewer carriers are installed along Hunts Creek, and through Seville Reserve. The disturbance increases siltation and weed growth.
1978:  Lake Parramatta Reserve Is closed to traffic. End of large-scale dumping and vehicle damage.
1979:  James Ruse Drive opens. It cut through the Reserve, destroying much of the Turpentine Ironbark Forest. Isolated 2 southern sections. Introducing traffic noise problems
1980s:  To improve recreational fishing opportunities NSW the Department of Agriculture begins regular releases of native bass fishlings in Lake Parramatta.
1989: Upper Parramatta River Catchment Trust (UPRCT) was formed to address flooding and drainage issues.
1989–1994: The upper Parramatta River is dredged for ferry access. Rivercat service begins in 1993.
1990s:  Urban development in West Pennant Hills and Castle Hill intensifies, causing further loss of local bush, including Blue Gum High Forest.
1990s: Lake Parramatta Conservation Committee is formed.
1990: First bushland management plan (National Trust. Surveys of bushland condition, vegetation communities, plant species list.
1995: The local community (via surveys) indicates a strong desire for Lake Parramatta to be safe for swimming again. UPRCT commences "Swim Towards Swim 2005" program.
Upper Parramatta River Catchment Trust resolves critical flooding issues in the upper catchment and works towards swimming at Lake Parramatta.
2008: The Parramatta River Catchment Group is formed with the purpose of restoring and protecting the Parramatta River.
Testing reveals water quality in Lake Parramatta meets standard for swimming. It is reopened for special events.
Parramatta Council introduced a Stormwater Management Service Charge to fund improvements to stormwater management, and repair past damage to waterways, bushland and infrastructure.
2010-11: Major landscaping of visitor precinct - road realignment and new carpark established at the Parramatta River Reserve as well as the demolition of the education/boatshed facility.
2012: On 5 December 2012 the Governor proclaimed Lake Parramatta Reserve as a 'Wildlife Refuge' under Section 68 of the National Parks and Wildlife Act 1974. The proclamation was in recognition of the diversity of wildlife and threatened species which occur in the reserve.
Applied Ecology (2012) Parramatta Snapshot Fauna Surveys September 2011 – February 2012 is carried out and published.
Lake Parramatta Reserve: Plan of Management March 2012. Adopted.
2014: The Parramatta River Catchment Group (PRCG), is an alliance of councils, Including City of Parramatta, government agencies and community groups. Together the PRCG are working to transform the Parramatta River and its tributaries into living waterways, so we can all benefit from what they have to offer.
Our Living River Initiative is launched: "We believe that every Australian should have access to a natural place to swim and relax. For the millions of people who live or work within 20 minutes of its beauty, this natural place is the Parramatta River."
2015: Parramatta Biodiversity Strategy 2015 – 2025 Lake Parramatta Reserve is identified as one of Parramatta's core biodiversity areas.
Lake Parramatta is officially re-opened for swimming 72 years after its closure. It attracts more than 12,000 visitors in the first summer season.
2021: 'Standardise the Standards', Step 4 in the 2018 Parramatta River Masterplan, involves developing a whole-of-catchment land use policy and statutory planning mechanisms.
Upgrade of facilities including the first comprehensive wayfinding system. 

Emma Stockburn, Family History Research Facilitator, City of Parramatta, 2022
References:
Lake Parramatta https://en.wikipedia.org/wiki/Lake_Parramatta
Parramatta Woollen Mills https://historyandheritage.cityofparramatta.nsw.gov.au/blog/2015/11/17/parramatta-woollen-mills
Lake Parramatta Dam – A National Engineering Landmark: https://historyandheritage.cityofparramatta.nsw.gov.au/blog/2015/12/22/parramatta-dam-a-national-engineering-landmark
Lake Parramatta Recreation Reserve: State Planning Authority. 1966. VF: Lake Parramatta..
A rum story, the adventures of Joseph Holt. Kangaroo Press, c1988.
Bushrangers in Parramatta: Part 2. https://historyandheritage.cityofparramatta.nsw.gov.au/blog/2017/06/28/bushrangers-in-parramatta-part-2
Ancestry Library Family History Records.
North Parramatta Origin of Street names: https://historyandheritage.cityofparramatta.nsw.gov.au/research-topics/streets/north-parramatta-origin-of-street-names
North Rocks a brief history/Pam Wilson and Noelene Pullen.
Lake Parramatta Reserve: Plan of Management March 2012. https://www.industry.nsw.gov.au/__data/assets/pdf_file/0009/177705/lake-parramatta-reserve-pom-february-2012.pdf
Sir James Burns: ADB. https://adb.anu.edu.au/biography/burns-sir-james-177  
BEAUTY SPOT AT PARRAMATTA (1937, February 7). The Sun (Sydney, NSW : 1910 - 1954), p. 4 (SECOND NEWS SECTION). http://nla.gov.au/nla.news-article230792893
LAKE PARRAMATTA DRY. (1940, August 28). The Sydney Morning Herald (NSW : 1842 - 1954), p. 13. http://nla.gov.au/nla.news-article17689710
STILL IN SWIM DESPITE BAN ON LAKE (1943, January 13). The Cumberland Argus and Fruitgrowers Advocate (Parramatta, NSW : 1888 - 1950), p. 1. http://nla.gov.au/nla.news-article106126433
County of Cumberland planning scheme: https://en.wikipedia.org/wiki/County_of_Cumberland_planning_scheme
LAKE PARRAMATTA OUT-OF-BOUNDS TO SWIMMERS (1951, February 21). The Cumberland Argus (Parramatta, NSW : 1950 - 1962), p. 1. http://nla.gov.au/nla.news-article132147675
How a post-war population explosion put an end to Sydney's 'visionary' Green Belt plan: https://www.abc.net.au/news/2018-03-29/curious-sydney-what-happened-to-sydneys-green-belt/9576144?nw=0&r=HtmlFragment
Hunts Creek Reserve - and Seville Reserve - The Hills Shire: https://www.thehills.nsw.gov.au/files/sharedassets/public/ecm-website-documents/page-documents/venues/tracks-trail-maps/tracks__trails_-_the_bushland_of_hunts_creek_reserve.pdf
The Parramatta River Swim Report: https://www.ourlivingriver.com.au/content/uploads/2020/04/2020-Parramatta-River-Swim-Report.pdf
DUBA, BUDU, BARRA: Ten Steps to a Living River – the Parramatta River Masterplanhttps://www.ourlivingriver.com.au/content/uploads/2019/04/Parramatta-River-Masterplan_lores_spreads.pdf
Background Research regarding Parramatta River and its Waterways. https://www.ourlivingriver.com.au/our-plan/background-research/
Preservation of Blue Gum High Forest in St Ives: https://www.step.org.au/index.php/item/354-preservation-of-blue-gum-high-forest-in-st-ives
Lake Parramatta Reserve: https://web.archive.org/web/20110205074230/http:/www.parracity.nsw.gov.au/live/my_environment/water_and_waterways/lake_parramatta_reserve
Life in Our City: Parramatta City Council: https://www.cityofparramatta.nsw.gov.au/sites/council/files/__data/assets/pdf_file/0007/166930/Life_in_Our_City_Biodiversity_Strategy_-_Volume_1_Part_A_Web.pdf
STRATEGIC AND STATUTORY PLANNING REVIEW TO CREATE OUR LIVING RIVER PARRAMATTA RIVER MASTERPLAN, STEP 4 https://www.ourlivingriver.com.au/content/uploads/2021/02/Recommendations-paper-Rev-F-11-Feb-2021.pdf
Walking and Cycling: City of Parramatta: https://www.cityofparramatta.nsw.gov.au/recreation/walking-and-cycling/walking
Our Living River Initiative: https://www.ourlivingriver.com.au/