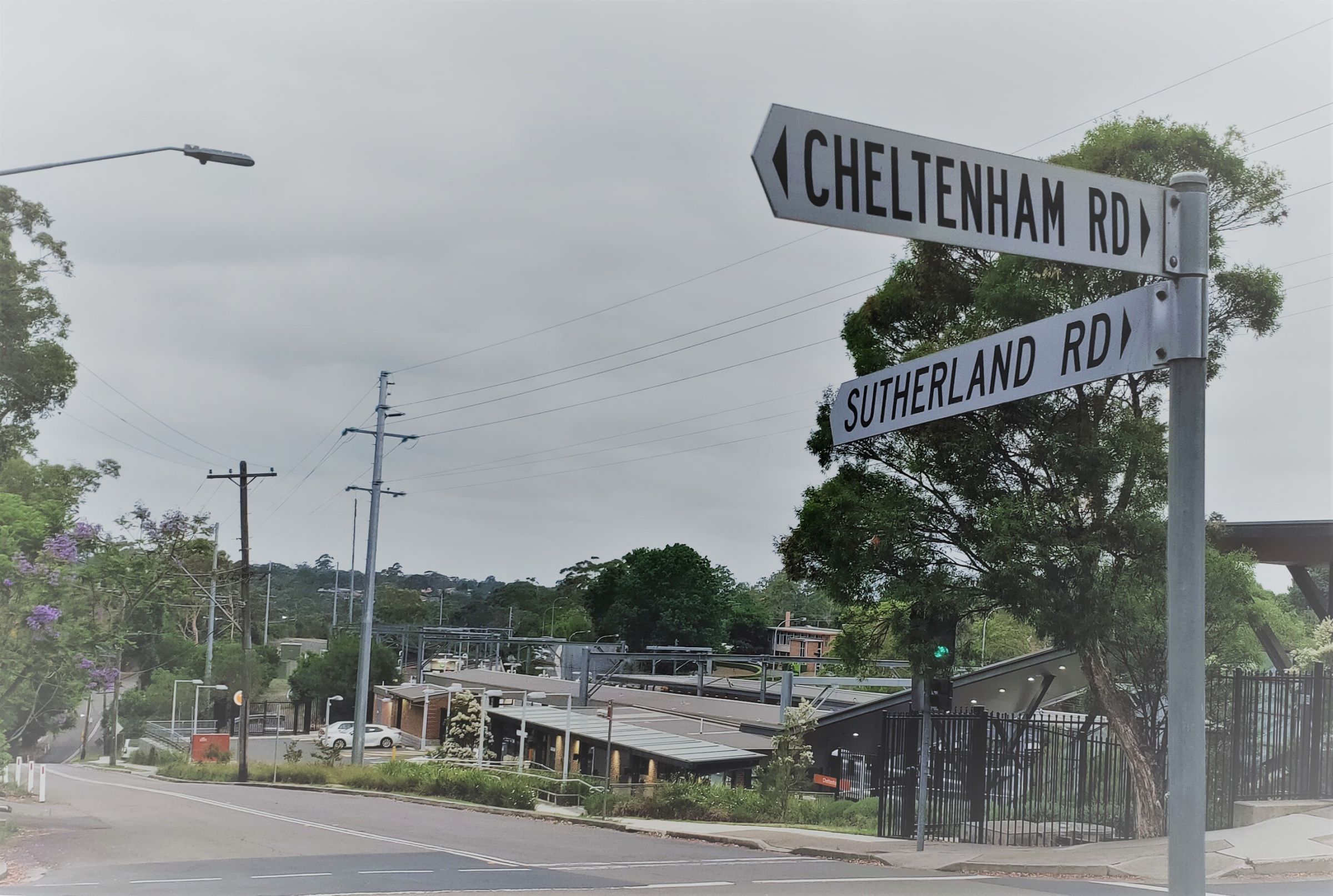 The suburb Cheltenham is bounded by the suburb of Pennant Hills in the north, Devlins Creek in the east, the Hills M2 Motorway in the south and the suburb of Beecroft to its west.[1] Most of the suburb is located in the Hornsby Shire Council, but since 12 May 2016, with the Local Council amalgamations, a small section of Cheltenham along the Hills M2 Motorway has been transferred to the City of Parramatta as indicated in the street names below.[2]
For a history lesson on the suburb of Cheltenham, you can read our brief overview here[3] as well as Hornsby Shire Recollect[4].
Name

 

Origin & Meaning

 

Source

Beecroft Road

 

Continuation of the road from Beecroft to Epping. It was first used in 1886 as Beecroft Parade and named in honour of the maiden names of Henry Copeland (1839-1904)'s wives Hannah and later Mary Beecroft, both daughters of brewer James Beecroft. Copeland was then Minister for Lands 1886 to 1887, 1891 to 1894. By 1913, it was all called Beecroft Road.

For more information, see our brief history on Beecroft (NSW)[5]

 

Beecroft-Cheltenham History Group (1995). Beecroft and Cheltenham : the shaping of a Sydney community to 1914, pp. 280-281

BCHG (2015). Beecroft Road (formerly Beecroft Parade)

Hills M2 Motorway

 

Hills M2 is a 21 km toll road on Sydney's orbital motorway network. It was known as the North West Transport Link during planning in the early 1990s.

 

Wikipedia (2021). M2 Hills Motorway

Anne Tsang, Research Assistant and Neera Sahni, Research Services Leader, Parramatta Heritage Centre, City of Parramatta, 2021.
Disclaimer: we have tried our best to provide a reason behind how these public roads and streets in Cheltenham listed got their names but should there be any discrepancies or if you can help us fill in the gaps, please contact us using our online enquiries form
References