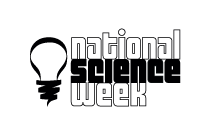 National Science Week is Australia's celebration of science and technology. Running each year in August, it features more than 1000 events around Australia. These events attract a wide audience from children to adults, and science amateurs to professionals. Over one million people participate in science events across the nation.
The City of Parramatta have collaborated with many industry partners to bring you an interesting array of online science experiences - check out the full program on our Council website.
Here on our Parramatta History and Heritage website, we feature two fascinating presentations and a gallery of images.  Researched and developed by City of Parramatta Archivist, Michelle Goodman, these presentations draw upon the community and council archives as a source of information.
Discover and reflect upon Parramatta's responses to two pandemics, one hundred years apart, by exploring civic correspondence from 1919 ...and... Discover the fascinating history of astronomy in Parramatta, exploring the story of Governor Brisbane's observatory and reflecting upon the intricate links between the earth and sky shared by the Darug people.
We hope you enjoy our contribution to National Science Week 2020.
'Place of the Ancestors' is our feature image on this page - with thanks to artists Leanne Tobin and Leanne Watson. Understand more about this beautiful presentation here.
National Science Week 2020 - Image Gallery