2021 Lunar New Year
Friday 12 February 2021 marks another new Lunar New Year calendar. This year we celebrate the arrival of the Year of the Ox and say goodbye to the Year of the Rat.
The ox is the second animal in the 12 year Chinese zodiac cycle after the rat and before the tiger, followed by the rabbit, dragon, snake, horse, goat, monkey, rooster, dog, and ends with the pig. The sequence of the zodiac cycle is based on a Chinese myth and the results of a race organised by the Chinese Heavenly King.
In Chinese it is written today as 牛 (pronounced niú in Mandarin pin yin), a word generally referring to cows, bulls, cattle, buffalo, and may be construed as male, female, neuter, and either singular or plural. As shown below, the character script is the same in simplified and traditional Chinese script which evolved from a picture of the ox. It is written with 4 brush strokes in the order shown below.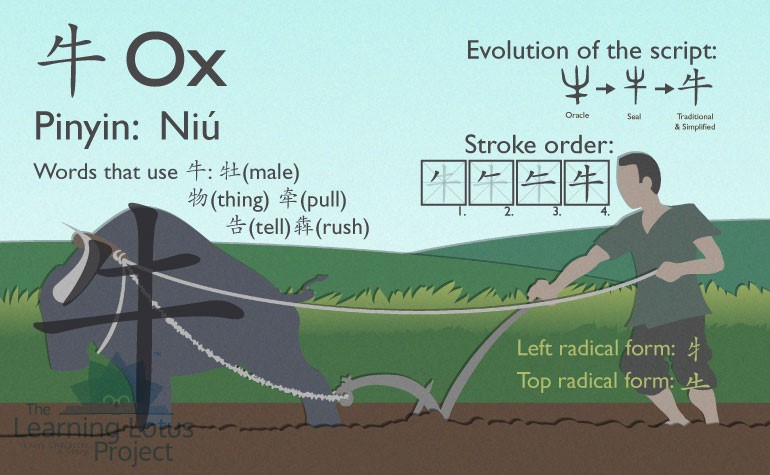 People born in the following years are generally said to be born in the Ox Years: 1901, 1913, 1925, 1937, 1949, 1961, 1973, 1985, 1997, 2009, and 2021
Given the long association of the ox (including bullocks, cows and cattle) and its role in agriculture and farming, it is a valued animal. In Chinese culture, attributes associated with people born in the year of the Ox are considered hard workers in the background, honest, intelligent and reliable, but never demanding praise.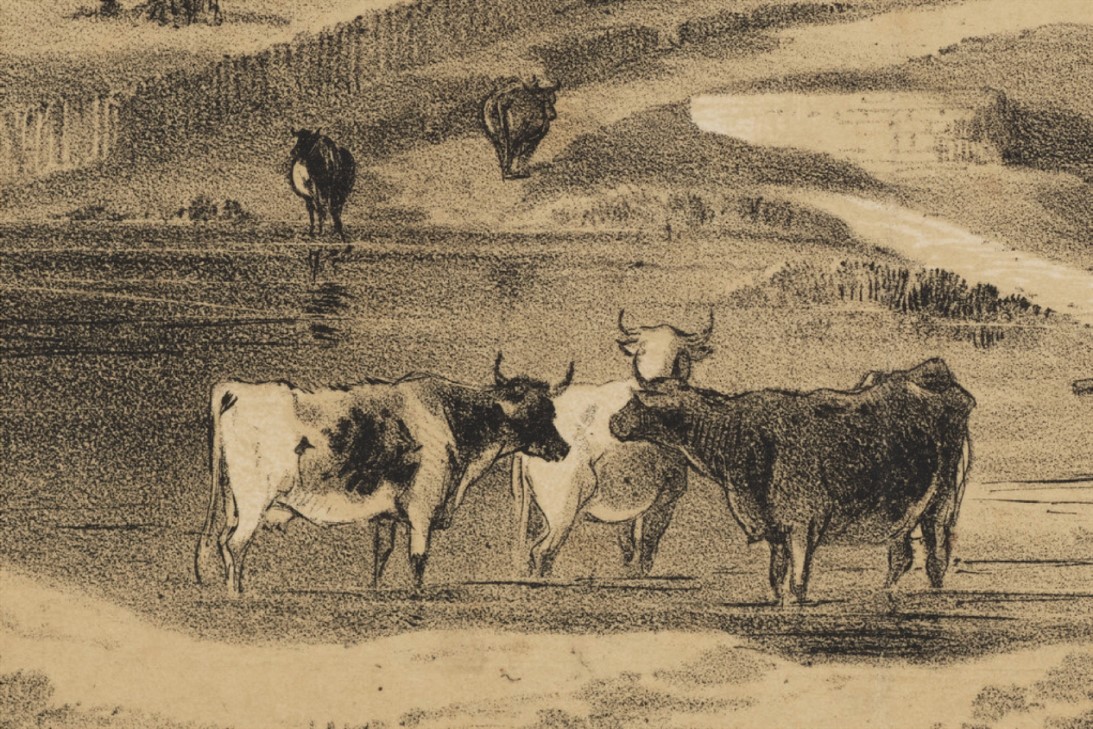 Lucky things for people born in the year of the Ox (and things to avoid)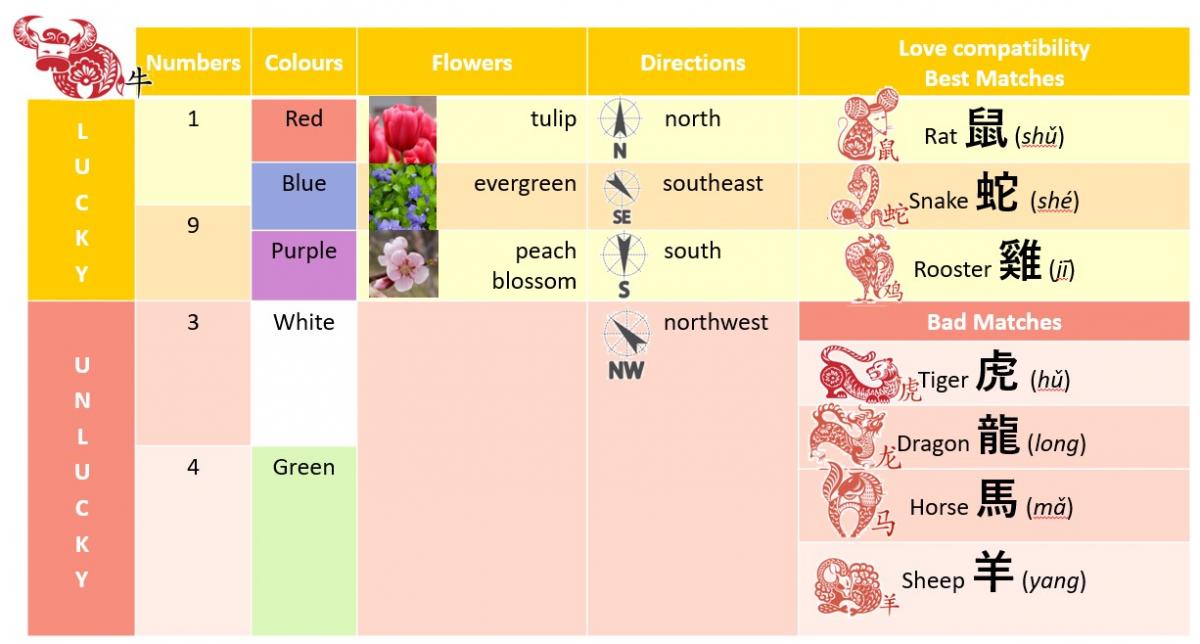 For more, have a look at the following websites:
Below are some stories we have previously written on Lunar New Year as well as books available for borrowing from our Libraries which you can find through the Library catalogue (http://libcat.parracity.nsw.gov.au) 
Book Title: Hit spring Ox = Da chun niu 打春牛 / 

Author(s): written by Lin, Xue 林雪 and illustrated by 邱建志 ; translated by 胡素燕 ; rewritten by Roy Preece.

Publication details: [Oxford] : Snowflake Books, 2017.

Call number: CHIS J LIN

Subject: Animals, Mythical -- China -- Juvenile fiction.

Series: Stories of animal signs series

Book Title: The tale of Oswald Ox

Author: Brennan, Sarah & Harrison, Harry.

Publication details: Tin Wan, Hong Kong : Auspicious Times, 2010.

Call number: RED-B

Subject: Oxen -- Pictorial works -- Juvenile fiction.

Series: The Chinese calendar tales

Premier's Reading Challenge (NSW) grades 5-6

Book Title: The ox and the yak

Author:  Donaldson, Julia.

Publication details: London : Oxford University Press, 2012.

Call number: SR SONG (SMILEYS: Early Readers for Children)

Series: Oxford Reading Tree, Songbirds Phonics, Level 2

Anne Tsang, Research Assistant, Parramatta Heritage Centre, City of Parramatta, 2021
References