Council celebrates the Bicentenary of Parramatta's Lancer Barracks 
- the oldest military barracks in mainland Australia.
The City of Parramatta pays tribute to the Lancer Barracks legacy and the invaluable role it has played in the past, and continues to play today. To commemorate this 200th anniversary, City of Parramatta is hosting this Online Experience.
Council and Macquarie University Archaeological students have collaborated on an initiative to create 3D images of Council's collection of artefacts that were uncovered from a dig at the Lancer Barracks.
In addition to the online content, a display acknowledging the 200th anniversary will be in place at the Parramatta Heritage and Visitor Information Centre for you to explore, from 16 to 30 November. The Lancer Barracks site was laid out in November 1817 and the buildings were largely constructed in 1819, and then completed in 1820. The Barracks and surrounding buildings provide historical context not only for the development of an army establishment, but they are also significant as the centre of Parramatta's military history. Click here to book through the Lancer Barracks Museum.
The Lancer Barracks were established by the orders of Governor Macquarie in 1820, and were designed by Lieutenant John Watts of the 46th Regiment, they are some of the last surviving structures of the Macquarie period in New South Wales.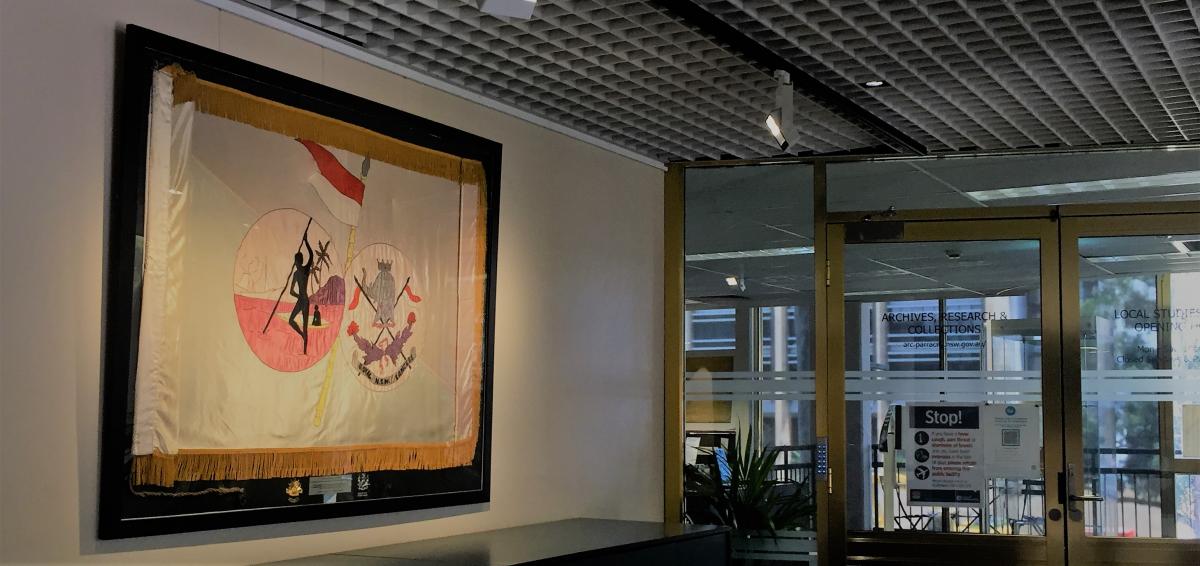 On display at the Parramatta Heritage and Visitor Information Centre, this flag was gifted to Parramatta City Council in appreciation of the continued support given to 1st 15th Royal New South Wales Lancers. It was originally presented by Mayor Alderman A.R.C Thomas, on behalf of the City of Parramatta, on 06 March 1960 to the Regiment to commemorate the granting of the 'Right of Freedom of Entry' in 1959. A new flag was presented to 1st 15th RNSWL 19 August 2014.
Lancer Barracks photographic journey