This is a HOME AT PARRAMATTA initiative.
To find out more about Parramatta, it's history, culture and heritage and discover an array of online events and activities, check out atparramatta.com.You can stay connected and engaged with Parramatta from the comfort of your home. This is our HOME, from your home. This is HOME AT PARRAMATTA.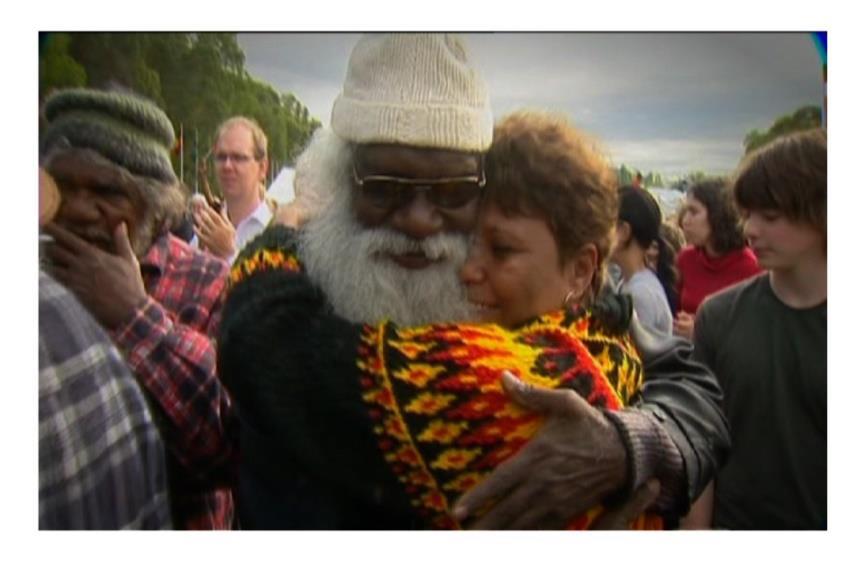 On our pathway towards reconciliation, Sorry Day on 26 May is an important moment to remember the past policies of forced child removal. Here, we reflect on the sad and painful history of the Stolen Generations and recognise moments of resilience, healing and the power of saying Sorry.
Experience Indigenous culture with WARAMI
'Members of Aboriginal and Torres Strait Islander communities are advised that the this article contains images, names and stories of deceased peoples.'
Sorry Day: 2020
On the 13 February 2008 the newly appointed Prime Minister Kevin Rudd made an historic speech in Federal Parliament. This speech was made to formally apologise on behalf of the government to the Stolen Generations, and he did this through a motion to the Parliament.
"We apologise for the laws and policies of successive Parliaments and governments that have inflicted profound grief, suffering and loss on these our fellow Australians."