Aboriginal people were Australia's first explorers, first navigators, first engineers, first farmers, first botanists, first scientists, first diplomats, first astronomers and first artists.
For over 60,000 years, the area comprising present day Parramatta has been occupied by the Burramattagal people, a clan of the Darug, who first settled along the upper reaches of the Parramatta River. The Darug people still populate the areas of Parramatta, Greater Western Sydney, La Perouse and the Blue Mountains.
Burramattagal is thought to be derived from the Aboriginal word for 'place of eels'. The Burramattagal have a close connection with the Parramatta River, from which they caught fish, eels, and other food.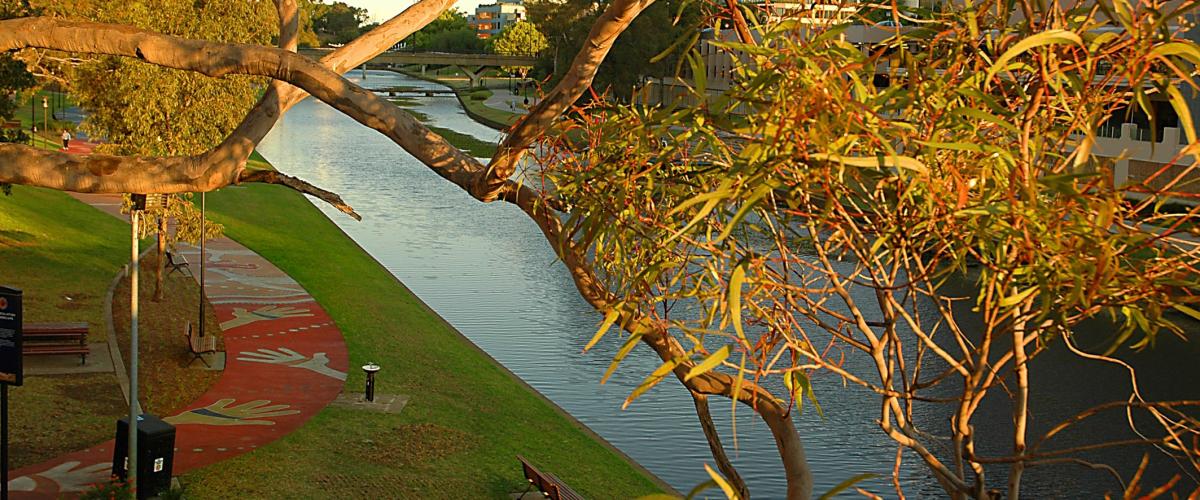 NAIDOC Week 
Theme for this year's NAIDOC Week is Heal Country, heal our nation. It is a call for all of us to continue to seek greater protections for our lands, our waters, our sacred sites and our cultural heritage from exploitation, desecration, and destruction.
Sorry Day
On our pathway towards reconciliation, Sorry Day on 26 May is an important moment to remember the past policies of forced child removal. We reflect on the sad and painful history of the Stolen Generations and recognise moments of resilience, healing and the power of saying 'sorry'.
On the 13 February 2008 the newly appointed Prime Minister Kevin Rudd made an historic speech in Federal Parliament. This speech was made to formally apologise on behalf of the government to the Stolen Generations, and he did this through a motion to the Parliament.
"We apologise for the laws and policies of successive Parliaments and governments that have inflicted profound grief, suffering and loss on these our fellow Australians."
'Members of Aboriginal and Torres Strait Islander communities are advised that the these articles contains images, names and stories of deceased peoples.'